It's been over 6 months since I last updated and it will be my last NG News post of 2014. 

In July I released a short cartoon called Be Yourself 
In August I uploaded a longer cartoon entitled Fooendship
A week later I made Wanna Hear a Secret?
A week after that I did the DeathJam with Flickernicht and Magnivez. The DeathJam was a movie jam where you make a cartoon in 48 hours about a humorous or intesresting death. We picked Gary Hoy, because I don't know, I can't remember why. 
I pulled off being 'King of the Portal'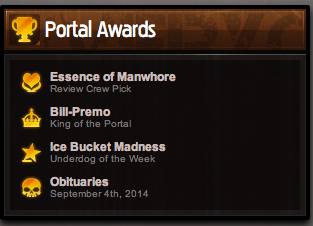 In early September my uncle I was really close to died of a sudden heart attack, he was only 53. I had just taken on a freelance job and it was really difficult to juggle between deadlines, helping with the funeral and cleaning up everything he left behind. He was divorced and never had kids so my immediate family had to move all of his stuff out of his condo. Pretty much every holiday is going to suck without him there.
I did freelance work on this Clash of Clans Cartoon

I got a seasonal job at Toys R Us stocking shelves, moving boxes around and stuff 40 hours a week, yeah it's pretty dumb but it ends in like early January so that's cool.
I released a short cartoon called Form Follows Function, unless you like cartoons based on design principles, it's not that great and even if you do, it's not that great.
I made a cartoon about Hand Turkeys

I'm working on 3 much larger cartoons that are unfinished from past years. Most of the cartoons I've done this year were based on comics I did 3 years ago and while I'm getting some of my older stuff shown to a larger audience I really want to get some fresh stuff out soon.

As for my WhatTheDo webcomic I'm not sure if I'm going to do it anymore, it's been almost a year since I frequently updated it and I'm way more focused on animation than comics. Maybe i'll revisit it someday but for now it's barely alive.

I have a few game projects currently in limbo because I keep teaming up with people who don't finish projects, so I'm slightly interested in learning to program or code so I can make games on my own.
Merry Christmas and Happy Holidays.

I just tried SAI for the first time, so here's a sweaty baby jesus